Spring STUDIO CLASSES 2020 **
1) ART, DREAMS, AND CREATIVE EXPRESSION
"The universe buries strange jewels deep within us all, and then stands back to see if we can find them."
― Elizabeth Gilbert
Hint: One of the hiding places is in your dreams!
Join Jill Segal and Patti Allen for an exciting workshop using art (painting, collage, mixed media), dreams, and dream symbols to explore your creativity and authentic self.
Participants will learn practical tools, techniques and exercises to use in personal dream exploration and their painting/collage process.
This workshop is appropriate for all levels of art experience, and all levels of dreamers…. Whether you remember your dreams or not!
Dates:  Tuesday May 12, 19, 26, June 2 (4 sessions)
Time:  9.30am – 1.30am (Bring a lunch snack if you get hungry. Coffee/tea and fruit will be provided)
Location:  Jill's studio. 18 Prince Edward Blvd, Thornhill, Ontario
Cost:  $320
Supplies:  $25 or bring your own. A supply list will be provided
For registration please contact: Space is limited
Jill Segal    jill@jillsegal.com          416-419-5780
Patti Allen    patti@pattiallen.com     416-567-0709
Patti Allen is a Soul Coaching® Master Practitioner and Trainer, expert Dream Teacher, and Mentor, who has also trained in body-psychotherapy. Patti is passionate about using dreams to access one's inner wisdom and creativity. She offers Soul Coaching® trainings and groups, presentations, private coaching, and dream courses to facilitate her clients' reaching their potential.
Jill Segal is an award winning professional artist and an accomplished art  teacher. She conducts demonstrations, classes and workshops, in acrylic painting, collage and a combination of yoga and painting, for numerous art associations and educational institutions, locally and internationally. She has co-facilitated many workshops on spirituality and creativity.
2) CREATIVE EXPLORATIONS WITH ACRYLIC AND COLLAGE (INTERMEDIATE/ADVANCED)
The format of this session of classes will be slightly different to previous classes. It will be a studio class in which students can work on their own projects, with input from me.
You will be encouraged to develop your own series or body of work, for the 5 weeks.(Think about what you would like to do, re subject, concepts and tecniques)
I will start each class with a short demonstration on some aspect of colour theory and design for your inspiration, and learning.
Towards the end of each class we will look at the paintings and have a constructive critique and group discussion
Dates: Thursday May, 14, 21, (No class May 28) & June 4, 11,18 2020
Time:  9.30-1.00pm
Fee:  $225
To register please call 416 419 5780 or e-mail jill@jillsegal.com. A deposit of $25 is required for registration. (Cheque or e-transfer). 18 Prince Edward Blvd, Thornhill L3T7G3
Space is limited.
** Please Note: Classes may not run at thisa time Please contact Jill for date confirmations. Thank you.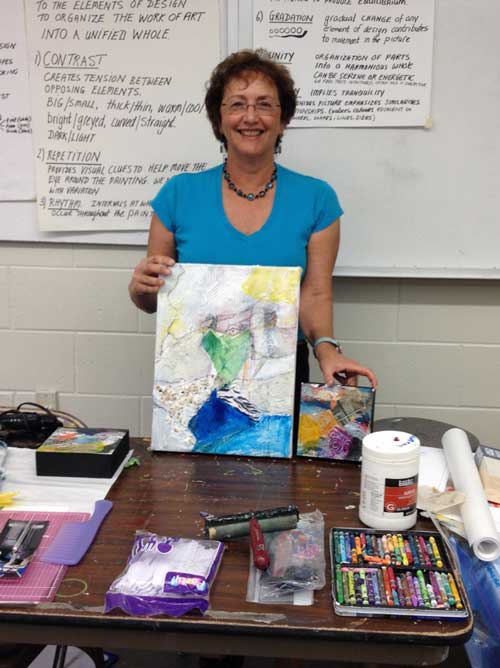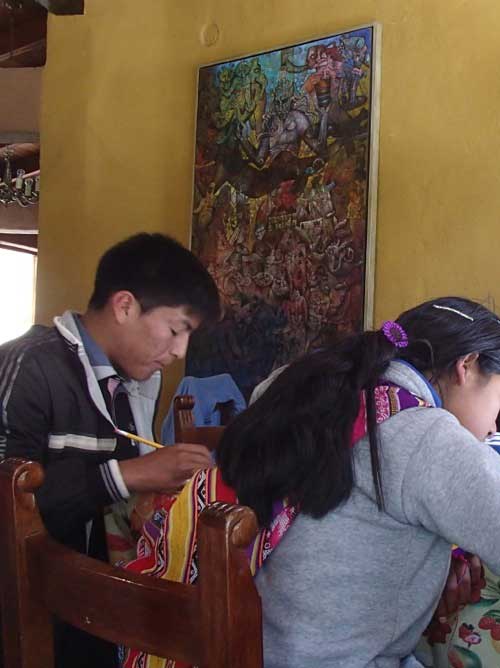 For More Information Contact Jill
For more information and to register
for any of the classes or workshops please contact:
Jill Segal (905) 731-3834
jill@jillsegal.com
Painting a Textured Surface