FALL STUDIO CLASSES 2019
CREATIVE EXPLORATIONS WITH ACRYLIC AND COLLAGE (INTERMEDIATE/ADVANCED)
8 classes and a make-up class
The format of this session of classes will be slightly different to previous classes. It will be a studio class in which students can work on their own projects, with input from me.
I will start each class with a short demonstration on ways to approach abstract painting. You can either try these exercises or work on your own projects. 
Towards the end of each class we will look at the paintings and have a constructive critique and group discussion
Dates: 
October, 10,17, 24, 31
November 7, 21, 28 (no class November 14)
December 5, make-up class December 12
Time: 9.30 – 1:00 pm
Fee: $320
Location: 18 Prince Edward Blvd, Thornhill, Ontario, L3T7G3
To register please call 905-731-3834 or e-mail jill@jillsegal.com.
A deposit of $25 is required for registration. (Cheque or e-transfer)
CREATIVE EXPLORATIONS WITH ACRYLIC AND TISSUE PAPER COLLAGE
Join me for an inspiring fun-filled workshop, suitable for developing artists, who are ready to break free and explore new directions in painting and self-expression. Participants will prepare coloured papers using acrylic paint, white tissue paper and textured oriental papers. Demonstrations, to create textures on the papers. e.g. stamping, stencilling, splattering, printing, use of bubble wrap, cheese cloth and use of various tools will be explored. A supply list will be provided prior to the class and fancy textured Japanese papers can be purchased from the instructor. This workshop is suitable for all skill levels. The senior's discount does not apply; the full fee is required.
Date: Saturday October 5                        
Time:  10:00 – 4:00                                          
Course Code: 43970                    
Fee: $61.12 (resident fee)  $71.12 (non-resident fee)
 
The workshop will take place at the McConaghy Centre, in the Craft Room.
10100 Yonge Street. Richmond Hill, 10:00a.m.  – 4:00 p.m. To register for this workshop, please go www.RichmondHill.ca/ActiveRH  or complete and return the registration form with payment to any Town of Richmond Hill Community Centre and Pool. Registration begins August 29th for residents and September 5th for non-reisdents
 
Call 905-787-1441;222 or email michelle.zikovitz@richmondhill.ca for further information.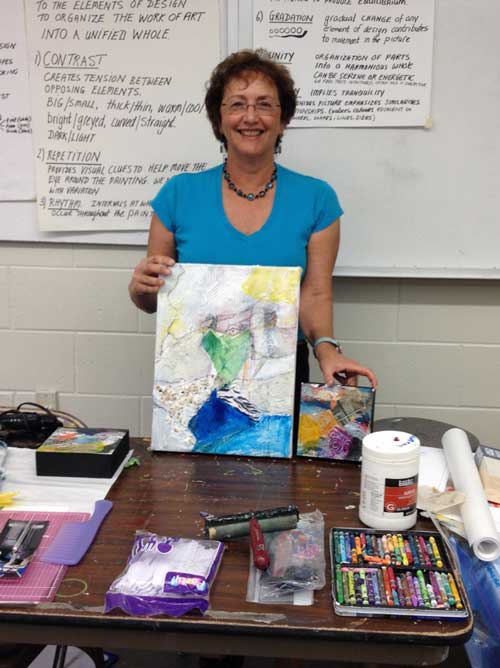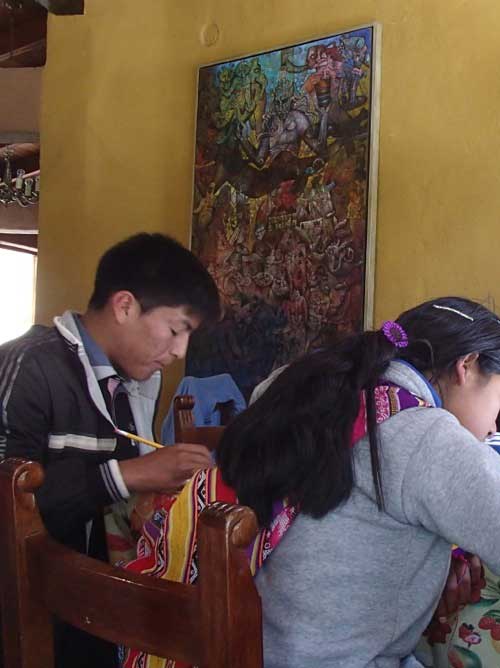 For More Information Contact Jill
For more information and to register
for any of the classes or workshops please contact:
Jill Segal (905) 731-3834
jill@jillsegal.com
Painting a Textured Surface