SPRING STUDIO CLASSES 2018
CREATIVE EXPLORATIONS WITH ACRYLIC AND COLLAGE (INTERMEDIATE/ADVANCED)
In this course we will continue to explore creative expression, using acrylic (fluid and heavy body) and collage. We will be working on techniques for abstracting  subject matter. e.g. florals, and landscapes. You will also learn how to create non objective paintings (No subject). Teaching by demonstration, discussion, individual attention and critique. You will also have the opportunity to work on your own projects if you wish to.
Please let me know if there is something specific you would like me to cover
Creativity, fun, uniqueness and personal expression will be emphasized.
Class dates: Thursdays May 10, –  June 14, 2016 (6 classes)
(Make-up class June 21)
Location: 18 Prince Edward Blvd, Thornhill, Ontario L3T7G3
Fee: $240
Time: 9.30am-1pm
To Register: 905-731-3834, e-mail jill@jillsegal.com.
Please pay full amount when registering. A full refund will be provided if you have to cancel, up to one week before the class starts.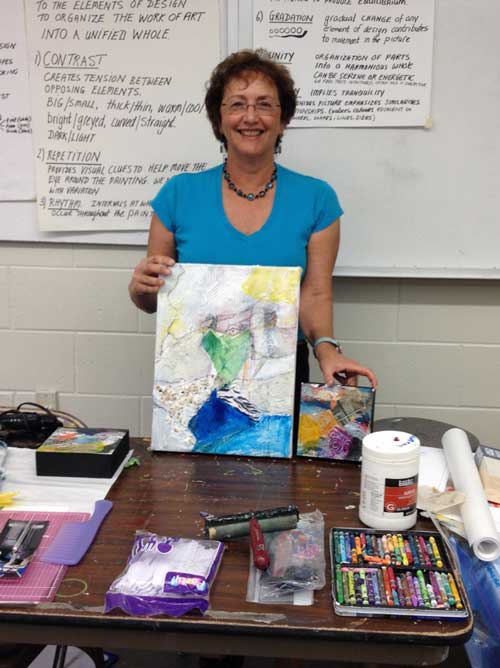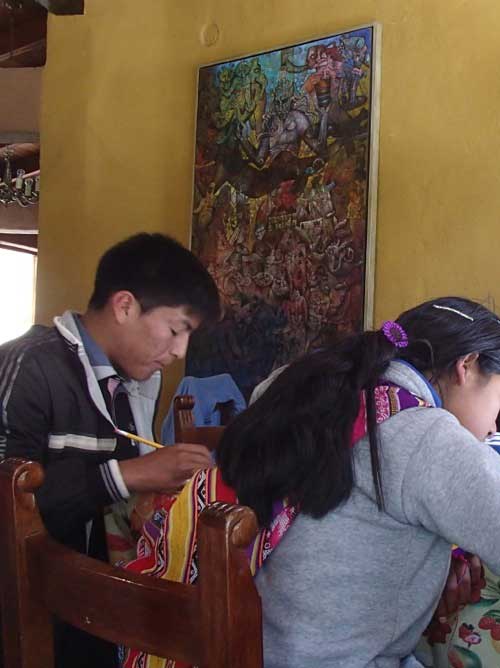 For More Information Contact Jill
For more information and to register for any of the classes or workshops please contact: Jill Segal (905) 731-3834 jill@jillsegal.com
Painting a Textured Surface